Curatorial Statement
PREFACE
There has been a close relationship between art and social development. Today, in the era of digitalization and information, new media technology is not simply a medium to convey or reinterpret artists' ideas inside museums or galleries, but a new social discourse system created by artists to let publics illustrate their own unique perspectives to societies. In the future, this representative art form which reflects social diversities, will definitely become part of our lives. Our lives, therefore, are filled with diverse discourses of media and art presentation. 'Art life' is what we expect for future technology and new media art. We hope that in the future our living environment would become an alternative museum or a gallery, and under different conditions of environment, technology development, humanitarian history, and life entertainment, we will nourish a new type of perspective and culture. This is Jinshan E-cool's main objective for organizing the"Hyper Perception New Media Art Exhibition.
PERCEPTION 1
The "Hyper Perception New Media Art Exhibition" is designed to inspire thinking about the impacts of technology and new media on human perceptions and communications. Today, we encounter a huge volume of information in our lives and humans' living modes are not limited to physical rules. Various rules in our lives are affected by programming or big data that determines the legitimate "forms" and rules that are now "fragmented" in order to be put into the mainstream. Technology development seems to create diversity in a broader sense. Seemingly random digits, in fact, present a logic arranged with computer programmed sequences. This technology development gradually transforms our lives and interaction methods.
The Japanese artist, Satoru Sugihara, with his computer science background, specializes in embedding specific behavior models into information. He utilizes big data to create an impact between and among meaningless and unordered ones and zeros in an ocean of information, and organizes a virtual reality presenting nature. His latest interaction work, 'Inner Babylon,' incorporates algorithms to construct a space of abstract data that implies a transcending of geographical locations and cultures in the information era. In this space, the intervention of people becomes an unnatural external force of the "environment". Change of information behavior results in the generation of new types of space and the displacement and overlapping of computers with the real world. This work invites audiences to explore diverse aspects via various body positions to answer the question: Are you a creator or someone who has been created in this information world? In contrast with Inner Babylon, we present audiences with Shi Wei Chieh's  "The Higher Observation." Shi Wei Chieh is a media artist who reinterprets digital information with traditional camera images and printing on dyed textiles. Recently, he used a digital positioning system to map a two-dimensional image space with laser image technology to initiate discussions on the cosmos and human perceptions. In The Higher Observation, real images were re-formed into photons shown as ones and zeros. Every second, statistic images are rearranged and constructed. Time piles up layers of information to show descriptive continuous spatial events like animations. Humans are only able to respond fragmentally to the present moment. Although the order of the cosmos has been continuously interrupted and changed, this is only a super- micro fragment in the macro-system. Unstable waves will become stable eventually. The interruption of the work by audiences will eventually return to the initial status of the work intended to be presented by the artist.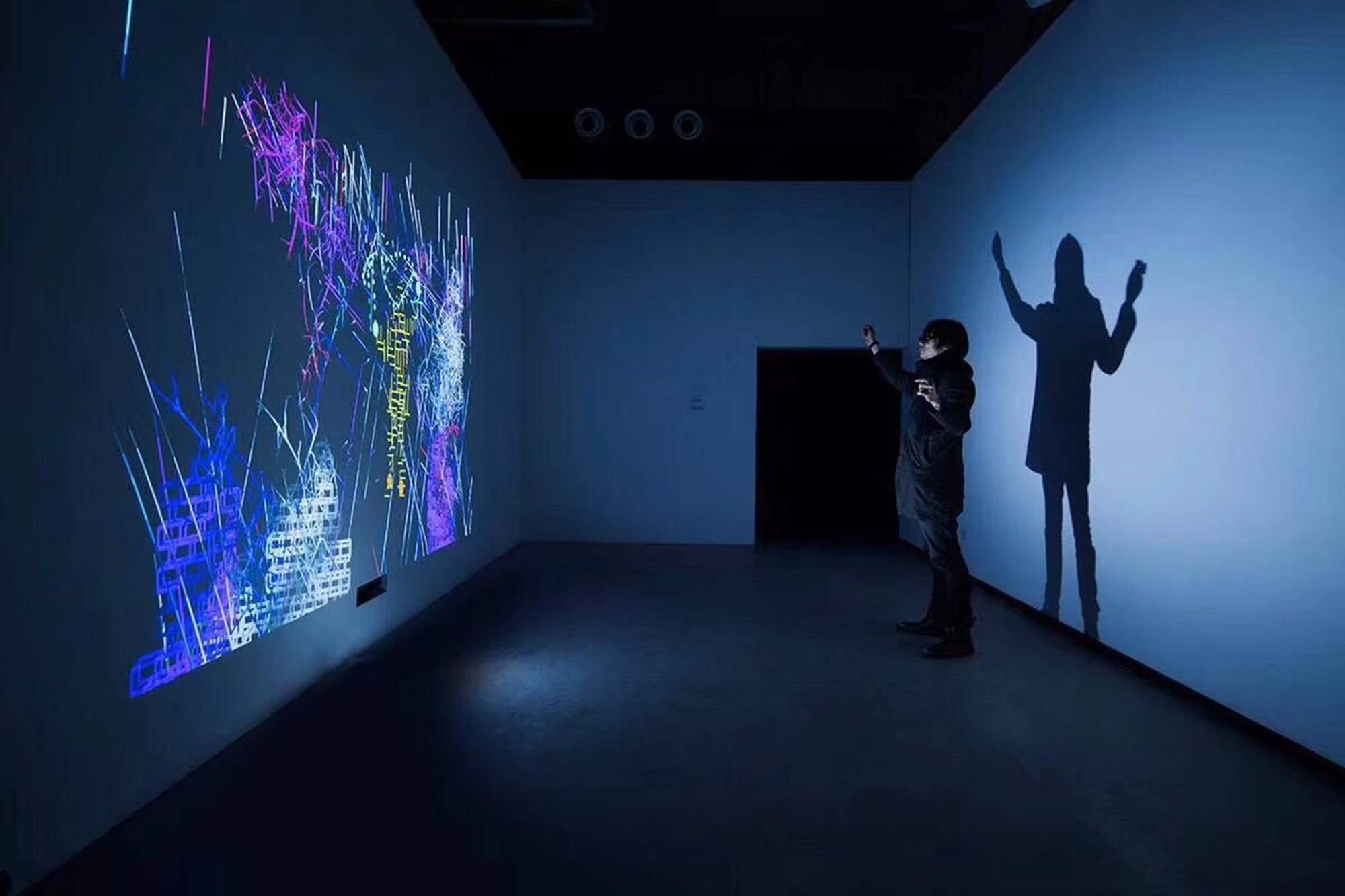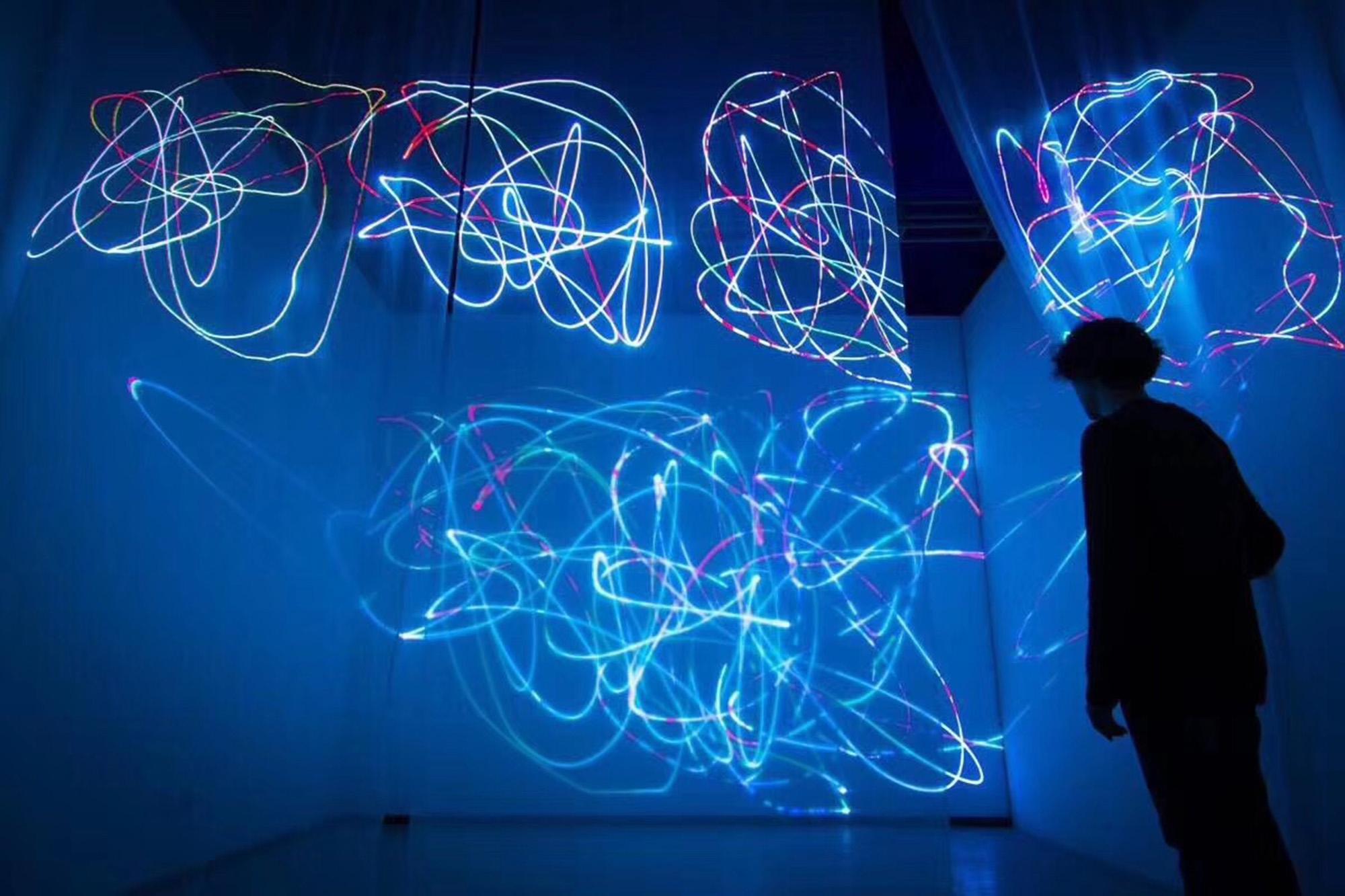 PERCEPTION 2
New media and digitalization, as materials in the new era, rapidly invade the real world; they gradually replace the concrete, wood, and rocks that are used to construct the real world. Most objects have clear purposes, like languages and texts with unique meanings. Information and technology development gradually change our surrounding objects, spaces, and cultures; multi-functionality and complexity are integrated into a single specific function as the information flow of a virtual interface. When symbols are interpreted diversely, how shall we face the so-called "consciousness?" Does that distort our understanding and confuse us or help us to perceive things?

Technology development is driven by human's curiosity towards the unknown future. The Taiwanese artist, Yao Chung-Han, has always been fascinated with new media and its relationship with human emotions. His piece "Scattered Coordinates" invites audiences to begin an unknown journey to explore our initial sensual emotions. Careful steps of exploration initiate the audiences' surprise and imagination. Auditory and visual senses are essential for us to explore the world. Various methods of audience intervention in information enable them to develop a displaced perception with their senses and give feedback. Is this flow a method to transmit information to our consciousness, or a material we can emotionally or consciously sense like pressure and temperature? Yao Chung-Han's another piece "Current Time" uses a clock image to attempt to make audiences aware of the perception of an object with certain existing functionalities. Time is used to measure how the world operates and is the key to release us from statistic statuses. The artist makes use of the physical characteristics of materials to create an emotional stress of time on audiences. Through functionality, one may develop negative emotions such as the feeling of failure to function or inaccuracy, but at the same time, a surprising sense may be developed because of different perceptions towards real objects. The intervention of new media creates new composite perceptions, imaginations, anxieties or surprises towards the existing information system and changes our single and specific perception of objects. We are released from the defined roles of information and are able to return to a focus on humanity.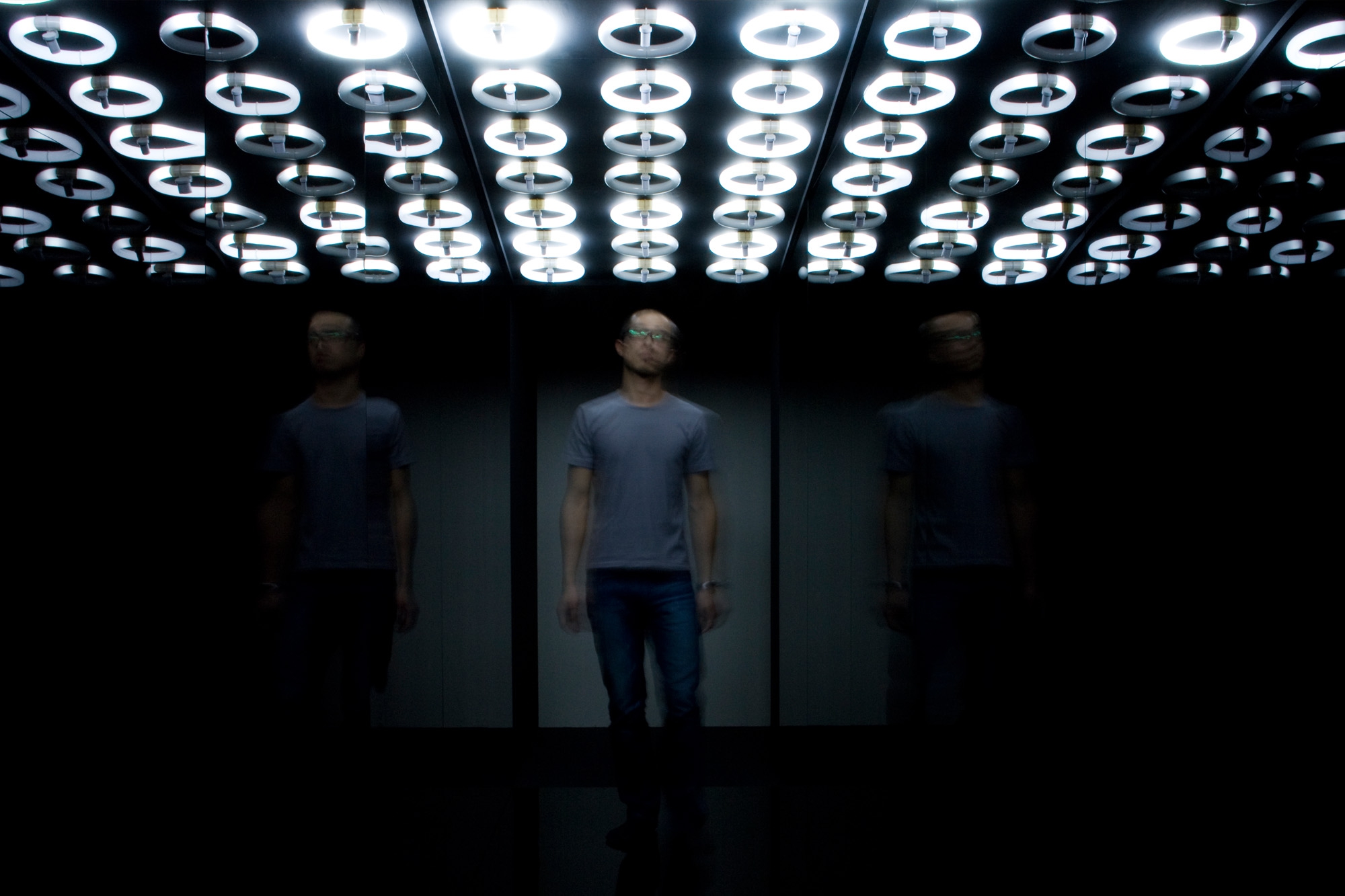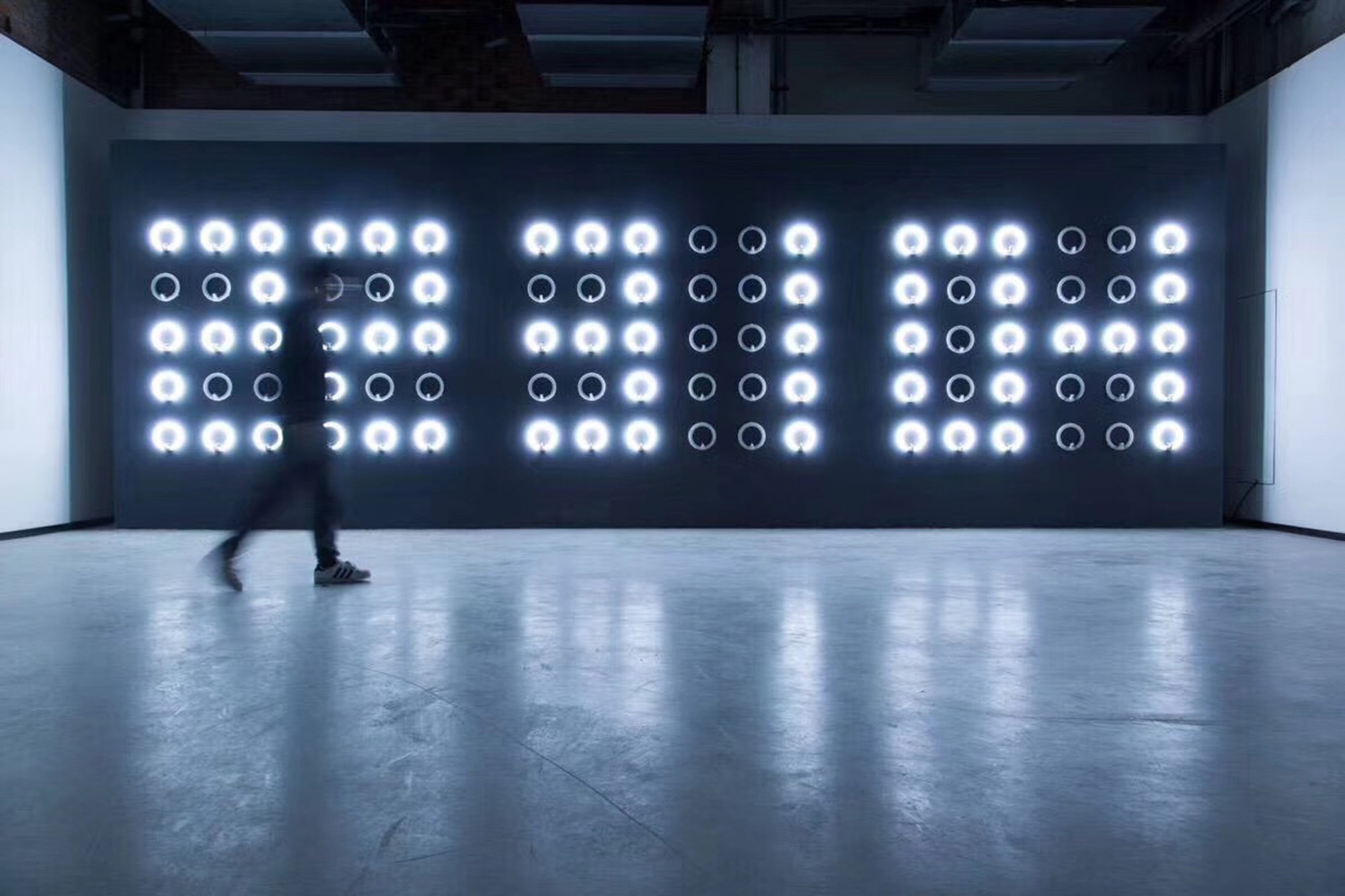 PERCEPTION 3
The "Hyper Perception New Media Art Exhibition" wants audiences to reflect on the so-called natural status in our environment and think about what reality and virtual reality is. Boundaries have now become blurred and this ambiguity brings us new perceptions toward things with the manipulation of information via "new media." We grow and develop perceptions along with time, and time piles up life images and experiences to reflect the statuses of individuals. If an individual has long lived in the world of virtual reality, will that virtual world become a real one in the end? Or will that changeable virtual reality present a new or immersed reality? Angles of perception is the third focus point of this exhibition.
'Windiode' is another work from the Taiwanese artist, Shi Wei Chieh. It is made through a series of repetitive reed modules which is able to capture the intangible form of wind in the nature. The status of air in the space is defined by the container. The format of wind in this work is presented with shining lights and forms another multiple type of vector field. Natural and random air particles are quantified as photons; a single module indicates the status of external force and direction. Regardless of the direction or force of the wind, the piece has its presumed status, and how audiences view it determines the interactive relationship between the wind and the work. But is the key role in this work lighting, wind, or the audience? Is it the reed system? Is there a displacement between the subject and the object? The artist leaves these questions to the audience and invites them to take part and set their imaginations free. "Random Accurate" is the work of Danish artist Per Skovgaard, who stacks digital images into a composite image piece that interprets body movements. From a very unique perspective, he interprets body images, and with physical methods he shows audiences the appearance and disappearance associated with a bright light pulse to concretely narrate and describe the boundaries of physical shapes. Painting is a method to record human experiences and historical events. When a large number of two-dimensional images are stacked, changes are presented abstractly via computer media in the axis of time and space. Are these body images created due to the imaginations of artists or do they become illusive abstract aesthetics? Do audiences realize the work as a reality or imagine it as reality? The piece requires a more thoughtful consideration from its audience.  The work of US artist Tivon Rice, "A Macrocosmic Zero," is a pre-programmed kinetic installation. Neon light tubes symbolize a stable cosmos, and to show time change, it is switched on and off regularly. Busy audiences on the site and the sound of auto switches are implied by the artist as external disturbing materials that interrupt the stable system like masses in the cosmos. Orderly operated space changes due to the continuous feedback given by the camera, captures fragmented memories in the real environment. Media in our life now plays the role of interpreter for information and influences public behavior and collective consciousness greatly. This piece studies new media and information images, and further discusses the constraints of space and the importance of virtual reality and reality in our fragmented information media.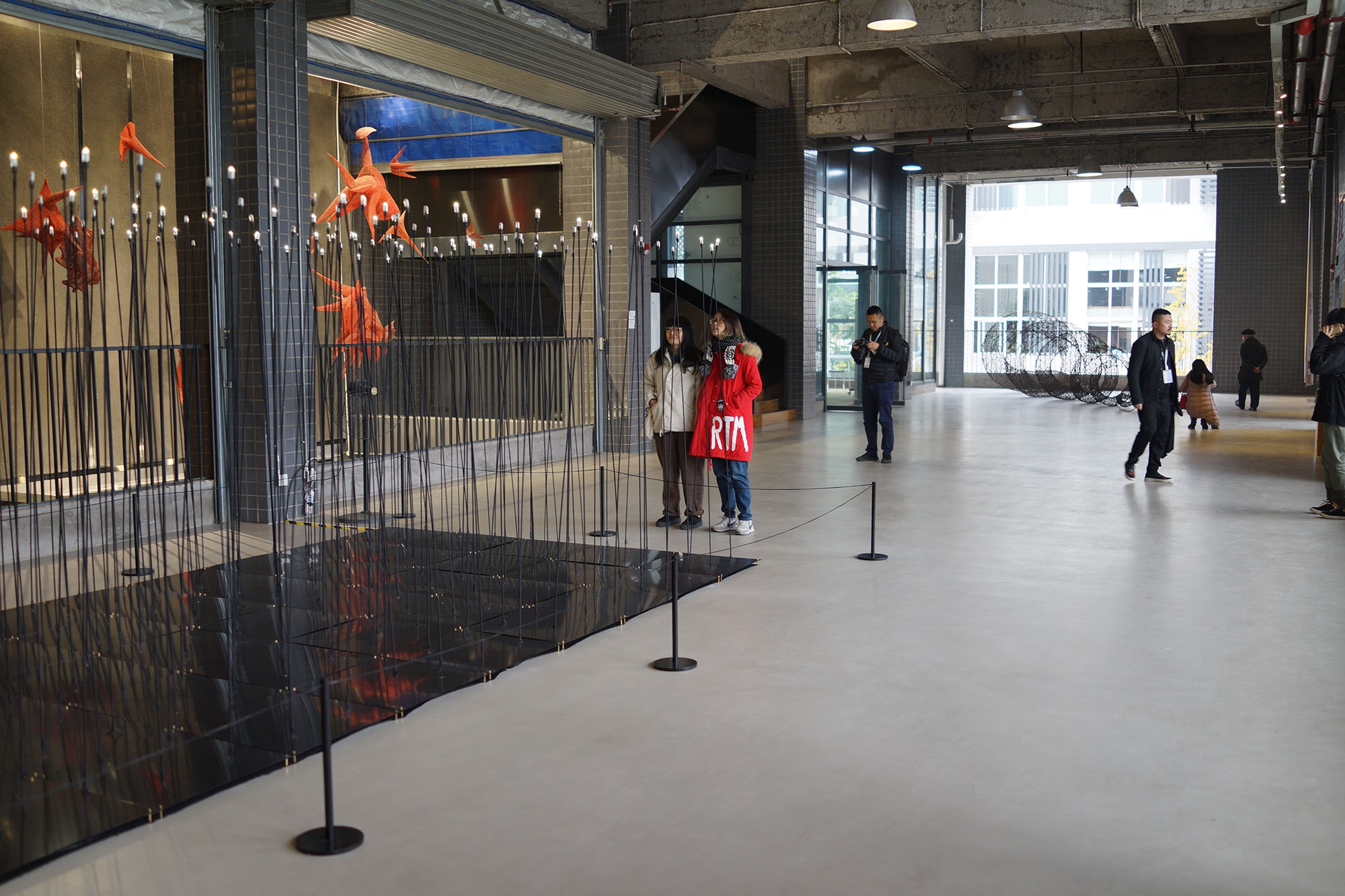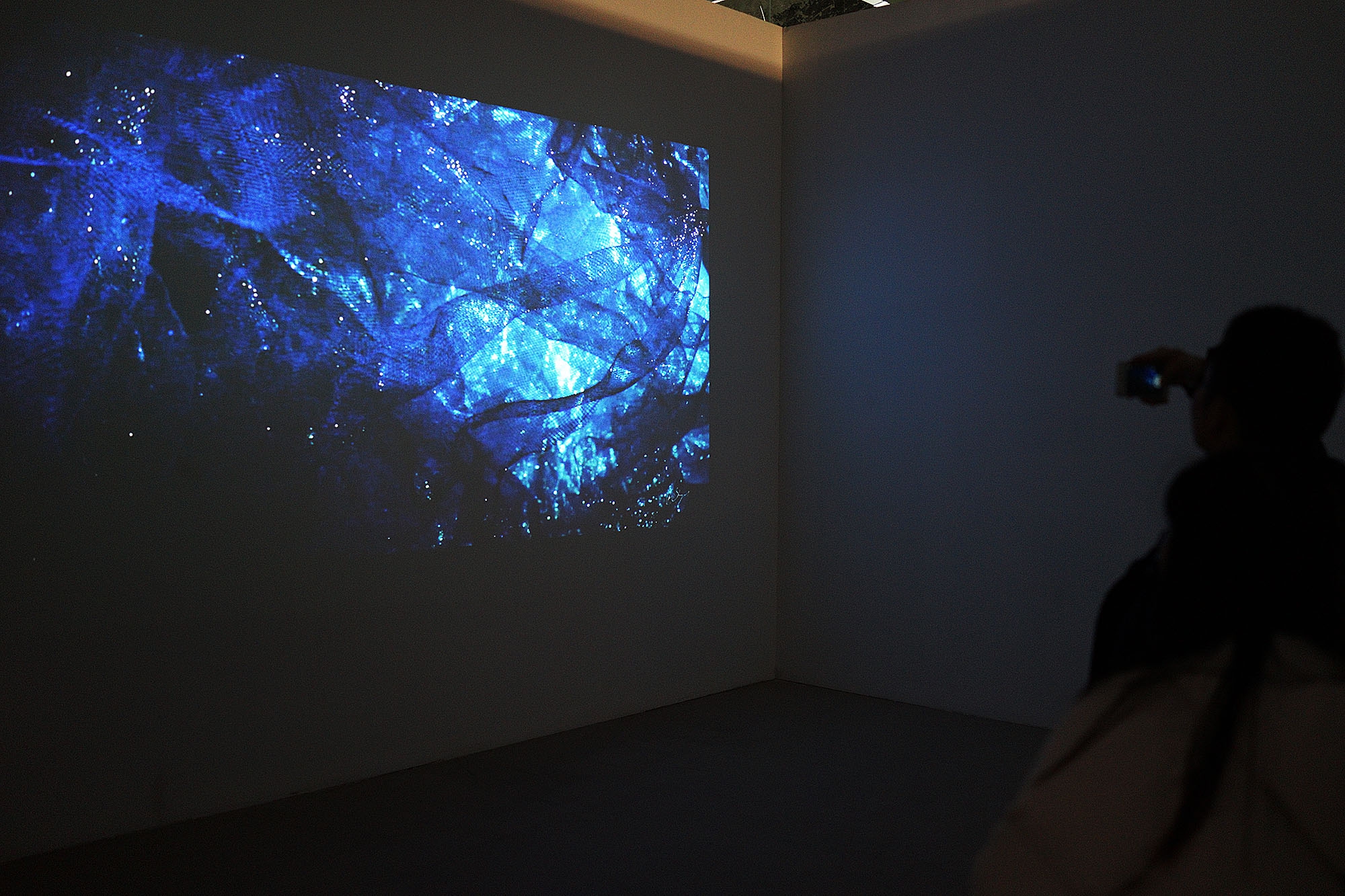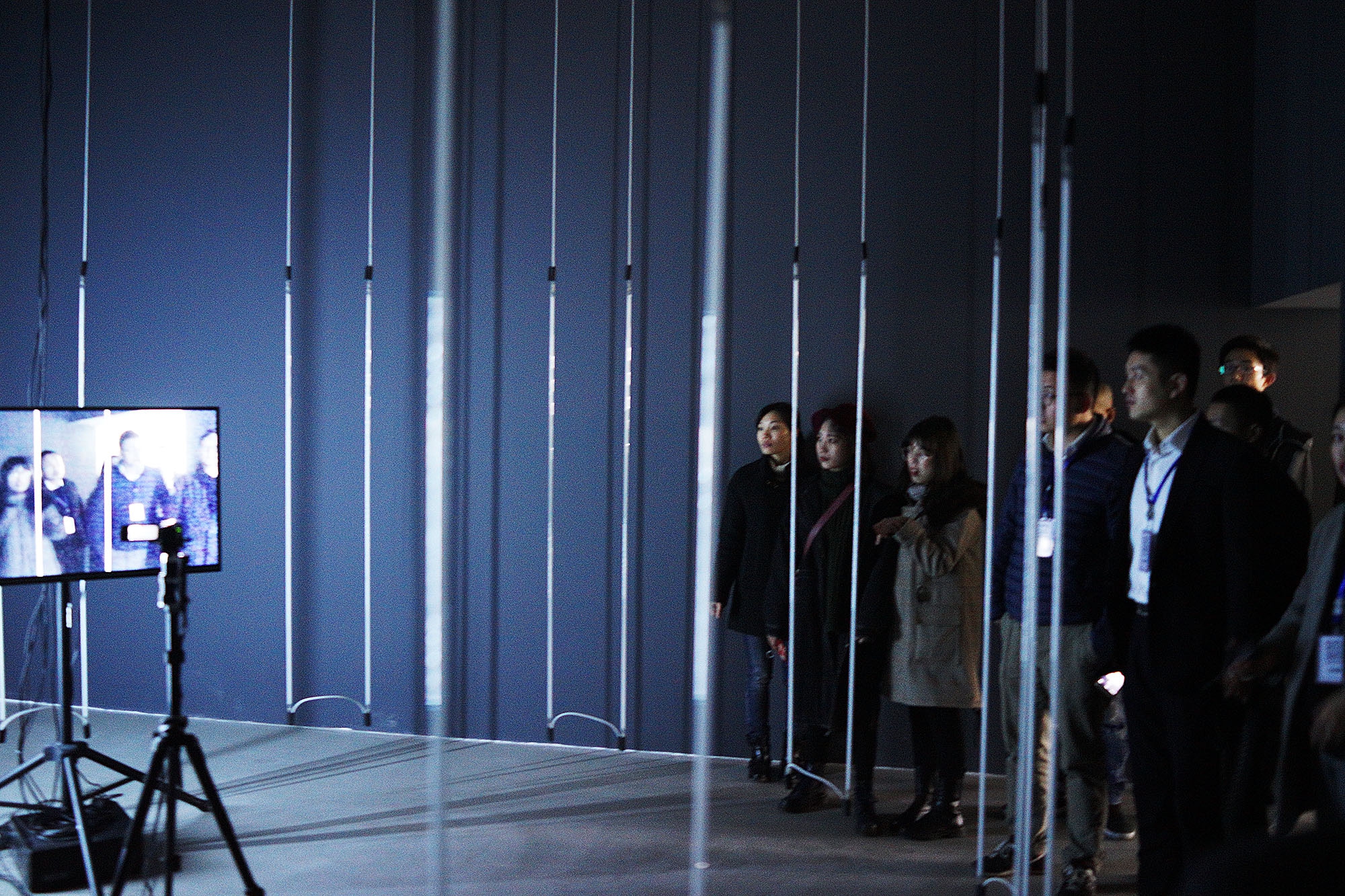 The "Hyper Perception New Media Art Exhibition" reflects the high-speed development of current technologies, multi-media, and computing procedures, as well as their impacts on our life. We invite audiences to come to the exhibition and experience re-interpreted spatial and real-time art pieces prepared by the artists with digital information.